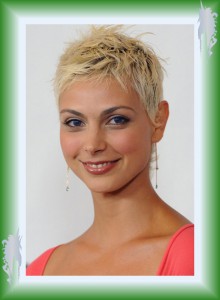 AKA the tart that thinks she's the Virgin Mary.
Daughter of Duke William Helgram and Duchess Darlene Helgram. Widow of Gramble Sawall, and wannabe wife of Corwin of Parys.
Dara is one of the more productive women in the family, with an ever increasing number of children, although many of the fathers claim that test tubes were involved.
One of the so-called "Quiddity" of Parys religion, along with the Archangel Corwin, Baby Christophe and the Apostle Glen.
Dara lost her position as Foreign Minister of Chaos a number of years ago, but has retained her primary title of Grand Duchess of Sawallways and Head of House Sawall. Rumours are Dave or Despil may challenge her for the house leadership.  Dara is recognized as Queen Mother of Parys as well as Queen Mother of Asgard by King Christophe and Wotan Magnus respectively.
After his abdication, Corwin divorced Dara along with all his other known and unknown wives.
Some of Dara's Known Children
Father – Corwin
Merlin
Christophe
Jurt (Rumour)
Despil (Rumour)
Father – Oberon
Magnus
Father – Brand
Marcus
Thrawn
Calvin
Father – Bleys
Andrew
Father – Patrick
Lenny
Unknown Father
Olympae (RIP)
Daphne (RIP)
Lucius
Barry
Arthur
Theodore
Rupert
Geran
Eugene