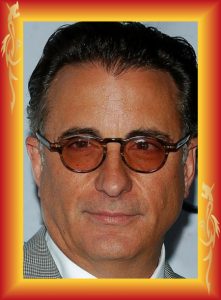 Juan is the General Manager of the Grid Iron Crystal Hotel and Banquet Room in 1997 Portland and answers directly to Julia Barnes.
He comes is from a proud line of gentlemen or "Hildago" class demons in Chaos. These demons occasionally come from the areas where the Great Grand Duchies and Duchies have control but are more often found in areas where either smaller Chaos Lords have holdings, or are direct subjects of the Crown of Chaos.
Juan gets along with most Amberites, providing sensible but excellent customer service. Indeed, he seems to be soft on the High Bloods who patronise the Zeus Café, and works to keep the hotel intact and tries to please everyone. He may not be a 'true believer' of the Lucius system or the UT path but he respectfully puts Lucius' and Julia's portraits in both the hotel and café, and repairs them when younger Amberites vandalize them. Despite numerous offers to purchase the land on which the hotel is situation, and Juan's contract of employment, Lucius adamantly refused to do either.
During the Portland Crisis of 2018, involving  Princess Deirdre of Amber and Prince Llewellan of Remba, Crystal Hotel was seized by Rembans, who offended Matthew and Lord Duane horribly. Juan was captured and imprisoned in the basement. Later, aParty led by Princes Ian, Edward, Gwen, Lucius, Roland Helgram, and joined later by Dave, rescued the surviving staff and disrupted the ritual ceremonials. A few weeks later the hotel and café were levelled by arson, but by whom either has not been solved or UT has not released that information.
The hotel is being rebuilt by UT engineers and workers and is expected to open around the same time as Dave's massive Pearl District development. Juan is being rotated between Julia's different locations with rumours circulating that he may be named her Vice President of Operations, operating out of the Crystal Hotel.