A selection of cafés and restaurants to be found in Amber City are outlined here.
[Feel free to add your own]
Les Antiquaires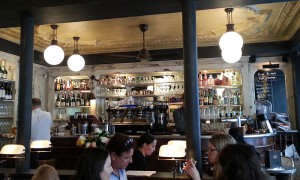 Les Antiquaires is a French-style bistro, which wouldn't have looked out of place in 1900 Paris. Indeed, perhaps that's where some member of the Family got the inspiration for it. The decor is largely glass and aged wood, a tiled black and white floor, and includes many cabinets filled with curios from a variety of Shadows. The clientele is cosmopolitan, and while the atmosphere is informal, the food is delicious.
Typical starters include prawns in a light batter with a balsamic vinaigrette, the chef's terrine and duck fois gras. Among the main courses, it offers duck in red wine jus, steak with frites and goat's cheese lasagne. While desserts include chocolate mousse, creme brulee, and the ever popular "Cafe Gormand", which includes a shot of coffee and three mini-desserts. It also has an extensive list of both everyday and fine wines.
Café Tuscans
 "A true Italian wonder" – Michelin Guide to eating in Amber and the Golden Circle
Situated between Amber affluent merchant district and the high street, Café Tuscans offers fine, authentic Italian cuisine and fine dining. Sumptuous rare coffees and teas, accompanied by a full selection of baked goods, fresh breads, cakes and pies compliment the Italian favourites – pastas, anti-pastas, cheese, meats and fish. Ingredients are fresh and selected daily by the Tuscan trained master chef. A fully stocked wine cellar offers a large assortment of Italian wines, liquors and ales.
The original building has been completely renovated in the best Tuscan fashion. Terracotta floors, marble fireplace, stucco walls and live music bring a piece of Italy to Amber. There are two elements to the Cafe Tuscan. Upon entering the customer had the choice of turning right or left
To the right the customer will be escorted to the second level or an enclosed patio through a spacious lobby. The second floor offers fine dining and a private room for the discriminating customers. In the patio two large trees grow up out of the flagstones. There are many potted trees along the walls. Other pots are filled with blooms. The fragrance is wonderful. A waterfall tumbles down the side of the building from the fountain on the balcony above. The balcony is usually reserved for private functions. Place settings include fine bone china, crystal stemware and fine, solid silver. The waiting staff had been extensively trained in the best Silver Spoon style.
On the left is a street level cafe where the customers can ask at the bar for it fine fare. Along the wall is a long desert counter where fresh, healthy meals are made. Featured deserts and freshly brewed coffee awaits the customer. Two large French doors open out onto a fenced off streets side patio surrounded by lush and well maintained shrubs and flowers.
Examples from the menu:
Appetizer – Cozze al Vino with fresh, steamed mussels in a light, Spicy tomato sauce with herbed  crostini.
Salad – Insalata di Arugola, with arugola, cherrytomatoes, shaved Parmigiano Reggiano, fresh lemon juice & extra virgin olive  oil.
Pasta – Grey Goose Penne Vodka, with our the house specialty rose sauce with Italian pancetta & premium vodka.
Main – Scallopini alla Marsala, consisting of  veal or chicken with fresh, assorted mushrooms and Marsala wine sauce.
Desert – Vanilla Bean Cheesecake. The luscious creation consists of layers of creamy vanilla cheesecake, vanilla white  chocolate mousse and rich whipped cream on a vanilla cookie crumb crust.
Millie's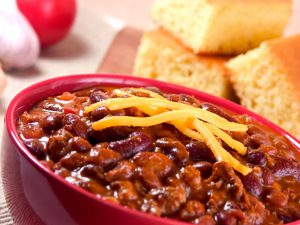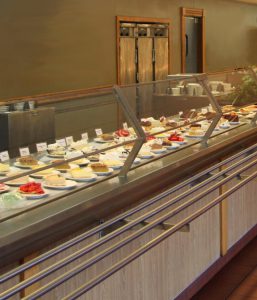 Owned by Prince Patrick, Millie's specialises in hot-dogs, beer and other home-cooked diner-style food. Prices are reasonable.
It is in the first floor of a block sized building, and the fixtures are mostly cast concrete and able to stand a family rumble. It is self serve in that patrons have to walk a serving line with a tray to select their food then go to the cashier, and have to bus their tray to the dish slots after.
Known for it's famous chili, made by Patrick's wife Flo (Florence).  Leading off is chilidogs, pizza, sliders, po'boys, and other fast or food cart items. They also can do steaks, righteous burgers and even poutine if asked.
They have added starbucks style coffee, at a to go street counter.
Alcohol featured is Bekk's Brewery beer, and New Villa wines. Others are stocked, just ask.
There are also daily specialties and they do have things such as taco-Tuesdays.
La Sanglier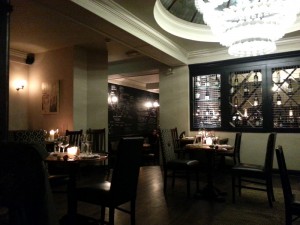 Located between the Concourse and Upper Mitre Street, are the Boar's Head Tavern, and its sister restaurant La Sanglier, which between them take up the three-storey block between the two streets. The entire building is owned by Goodman Wilson Cadogan, a former sergeant in the Amber Army, who now lives with his family and some of his senior staff in apartments on the top floor.
Early in his ownership of the property he realised that given the beneficial location between two roads, he could potentially address two different markets. With that in mind, he has developed a pair of establishments which managed to cater to two completely different clientele. However, both share a kitchen, which effectively serves as the buffer between the two.
There is also extensive sound-proofing in the adjoining walls, on both the street and lodging levels.
La Sanglier faces directly onto the Concourse. It is a mid-market gastro-pub style bar and restaurant, which offers table service and actual linen and cutlery. It has a decent ambiance, and is gaining a reputation for well prepared, gourmet-style food at competitive prices. As far as possible, all food served at La Sanglier is locally sourced. Specialities include game (boar, venison, pheasant, grouse, etc) and fish.
 Suki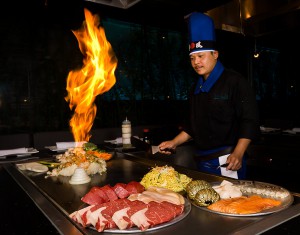 One of the newest entrants to the Amber City restaurant scene, Suki is a new high end restaurant serving Japanese style food, cooked and raw. There is outside seating on the roof and a café on the side. Decorated in the best Japanese fashion, it is around the corner from Café Tuscan.
Literally – "Iron Cooking" is the heart of our cuisine. In our dining room our knife-flashing chefs prepare your meal at your table. The natural flavours of fresh ingredients, combined with the unique method of cooking, assure our customers of health conscious cooking, without sacrificing taste, flavour, or quality. Our chefs are wizards of the knife, each with their own style and showmanship.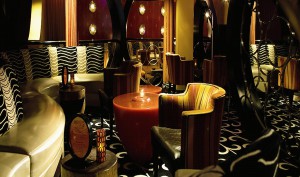 Sample Menu
SIRLOIN STEAK – From our Angus Beef selection, lean and bursting with bold, beefy flavor.
FILET MIGNON – A king's choice steak cut from the center of the tenderloin – an exceptionally tender steak with unbeatable flavor.
CENTER CUT KING'S STRIP –  Selected from the highest quality of Angus beef.  Prized for its flavor
CHICKEN  – Always juicy and full of flavor.
S
HRIMP – Specially selected for their excellent sweet taste and tender texture.
AMBER ISLAND LOBSTER – Our lobsters are harvested from the icy fresh, pristine waters off Amber and brought in live daily.
SEA SCALLOPS  – Scallops are harvested wild from the cold, clear waters of the Amber North Coast.
WILD RAISED SALMON – Fresh catch of the day, brought in live for your choosing and grilled before you eyes.
SUSHI – Rolls, nigiri and sashimi. Prepared at you table with the freshest ingredients.
The Topaz
Formerly The Oyster and the Pearl
Up on the Grove Heights, nestled into a bluff and with a gorgeous view of a lot of the city and harbor below. It has no less than seven different levels, some more than one floor, three different kitchens, and a long waiting line usually… unless you're royal. In which case they can usually find you a table in all but the buffet area fairly quickly. (With the recent influx of Chaos that can sort of rub them the other way as it's Amber linked royals that get the preference. They are fair though, as in demons in demonform may dine at this establishment, they may get seated off to the side however. If they are in humanoform and no horns, they are seated as would anyone else.) They will seat and serve other sentients on a case by case basis.(Jericho Channicut's companion Michael would be served, for example). The Topaz has a variety of different rooms and restaurants to cater for the majority of tastes, from up market private dining to a pub specialising in seafood.
Full details of The Topaz can be found here.
The Lapin Noire aka the Black Bunny
The Black Bunny Café and Wine Bar is a new opening on the Concourse to give Amber's better off better off an engaging alternative. While new and progressive in name, it is a positive eating experience with its very own herb garden and window boxes of herbs that people are allowed to pluck off the street and nibble. There is a fine wine collection though not as high priced as other bars.