The Kingdom of Retsluv is a rock that straddles both sides of the Straits of Retsluv, where commerce between Shadows has flowed for Millennia. The Straits control access to local trans-dimensional shipping areis not part of the normal Amber trading fleet routes. King Oberon recognized its independence in the Queenship of Clarissa Helgram and it was visited by Swayville. It is within a a faster time zone, where eight  local years = one Earth Zone or Amber year. The Rock is located close-ish to Tiereth and Lambeth, Atlantica and Pacifica 
Prince Benedict surveyed it at that time for a possible Amber-Chaos Highway route along its shores, but the rise of Rilga caused those plans to be abandoned.
Retsluv is blessed with many natural resources including Solstice's largest deposits of Larimar. It also has many Corundum based gemstones mined here. A recent discovery of different exotic diamonds that were confused for rubies and sapphires caught a few esoteric thinkers' interest recently.
The country grows many herbs in its subtropical climate and boasts a respectable army, navy and air force. The nearest Antilla Railway connections are in Lambeth and Tiereth.
There have been longstanding trade arrangements with Amber, off and on. There is also a long trade route to the Helgram Zócalo in addition as this was nicknamed the Corundum Caravan Route.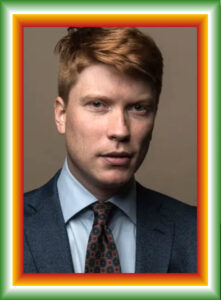 The current monarch of the Retsluv is King Roy H. Fitzhelgram. He is the great, great grandson of Graeme Helgram the Elder, via Graham FitzGraham FitzHelgram. He has twin brother named Will. Roy undertook post-graduate studies at the Helgram Academy, many years ago. King Roy recently recovered from a recent illness. 
The Prime Minister of Retsluv is Joel Davidson Sawall Corey, son of David Sawall and Lady Nivea.
Known institutions and locations on the world include: the Retsluv Royal Military Institute, the Helgram Museum and the Helgram Institute. There are at least two Chambers of Commerce: one in Retsluv City and one in Grahamtown.
Other notable places in Retsluv are:
Hollyvine School is a prep school for the Helgram Academy (among other institutions) and has been recognised by House Helgram since its founding by Helgram Academia over 50,000 years ago. The soon to be former boys' school is organized on the principles of a strong work ethic, team work, physical activity and teamwork. It is based on the Scottish school, Gordonstoun. Since the accession of Ian as Grand Duke, the facility has been working on becoming Co-ed and is expected to do so later this year.
Nearby is the renown Hollyvine Shrine.
Other sites of interseted are Mandor Villa, Paulette's House, the Impenetrable Valley (closed due to flooding) and the Helgramways in Amber Museum.
There are also the Old Empire Temple ruins, but these are currently closed for safety considerations. The Temple was one of the largest surviving Old Abyss Empire temples, made on the Rock of Retsluv along with many more.
Current Issues
Gaston, usurper of Aegyptus Modernus, has demanded control of the Straits from King Roy, who does not appear inclined to agree to the demand.