A consortium of unidentified members of House Helgram have opened two new posh spots in Amber City to meet the growing need for better-quality casual places to meet and greet.  While some say this has come about in response to discriminatory practices by the Ice Bar in Amber City, this has been completely denied by the management group.
When asked, Maxwell FitzHelgram, manager of the two new facilities said: "Lucius of Brandenberg is a Helgram as a grandson of Queen Clarissa herself. He would not sell out his Helgram blood to become a Borstal Boy of King Swayville. He has more pride that that. Amber City deserves to have this touch of modern class with ease. It does not matter if you are tall short fat or thin, you are welcome to be a paying customer."
Asked if the bars will be gathering places for Helgram independence supporters, Maxwell replied that people are here to drink and hang out with their friends: "Amber is a free country once more and people can speak openly without fear of persecution once again. If a few patrons support King Bleys in all his realms, who's business is it?"
The Rorie Street Garden Club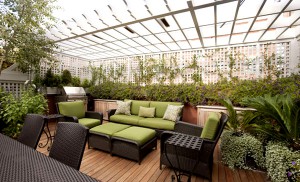 The Rorie Street Garden Club, at the corner of Rorie and the Main Concourse, is  a rooftop establishment on the former Oberon Building, which is now the Kingdom of Helgram Cultural Affairs Office. The building was was declared surplus by Gérard and sold off to investors.  The Oberon Building allegedly houses much of the pre-Edward War Ministry that was directed to the wars against Chaos.  House Helgram members reputedly bought the building from Gérard for thirty thousand gold crowns and three Ships of the Line.  Gerard, anxious to dismantle the War Ministry and much of the competing Amber army during his time as Regent, allowed them to buy the contents.  The building now boasts a beautiful outdoor roof garden, which is covered by a greenhouse during Amber's punishing sleeting winters.
"The Garden Club is a roof top taste of paradise." Maxwell FitzHelgram said, "It reminds everyone of the beauty of Amber City in the time of Queen Clarissa and offers a taste of the civilization in Helgramways." Maxwell also added that during Clarissa's reign, there were over 40 rooftop gardens and establishments in Amber City.
"All were lost like Atlantis," he complained, "The Queen Rilga was a religious nutcase who called rooftop gardening sinful and a place to commit adultery. There were all shut down and replaced with slate roofs."
The Mon Tiki Cabaret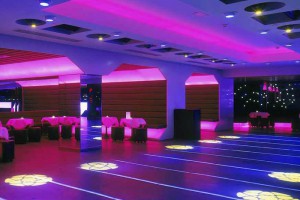 The Mon Tiki Cabaret, which is targeted at Helgram-Amber royals and nobles, is a new establishment half a block away from the Amber Palace near the old Marketplace. King Bleys moved the Marketplace further towards midtown, replacing it with an arts and crafts emporium.
"We are glad that the farmer's market is gone,"  muttered Maxwell FitzHelgram, "We like the upscale arts and crafts. This shows a growing market for Amber's growing upper and middle classes signifying real economic progress under the partnership of King Bleys of Amber and Helgramways and his nephew, Prince Geran of Amber, Helgramways, Hendrakeways and Crown Prince of Brandenberg.  Their wise economic policies are making everyone rich and we want them to come and spend their money at our fun bar."